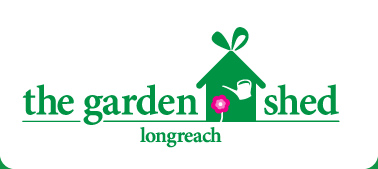 info@thegardenshedlongreach.com.au
tel: 07 4658 3841 - mob: 0409 583 841 - fax: 07 4658 2696
119 crane street (entrance via swan street), longreach, qld, 4730
Opening hours: 10am - 5pm Monday to Sunday
Home - Exclusive Suppliers - Where to find us - News & Updates
Dallas Scott likes to say most of her business is recycled – the 'shed' that used to house the family car, many of the beautiful and unique products she sells, and even herself!
Born in Longreach in central west Queensland, Dallas grew up on her family's property in the Morella district, situated between Longreach and Winton.
Twice widowed and with her four children now adults, Dallas has tried her hand at a lot of things, but says 'The Garden Shed' is a lovely chapter of her working life.
"I love all things botanical and for family reasons, I wanted to establish a home-based business.
"I sell things that I love and have incorporated manyproducts from talented Australian designers – home grown artists and businesses selling original products.
"Just because you live in the bush or are travelling through the outback, it doesn't mean you can't buy beautiful things locally."
Dallas and her two adorable dachshunds 'Ruby' and 'Marat' look forward to welcoming you to 'The Garden Shed'.
You can find the Garden Shed on the map below, or we are happy to take enquiries and orders over the phone.
"gorgeous gifts for your home, yourself and your garden"